Artline Kitchens is a true specialist in kitchen cabinets.
Residential Kitchen Solutions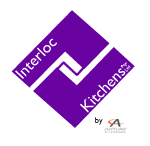 Interloc Kitchens recognises that large residential projects require individual solutions and individual management with Interloc Kitchens it's not just the product that we are renowned for, it's the service.
Whether you're a developer or builder, architect or designer looking for a uniquely individual solution for a special commission, or a builder or developer working on a renovation or new build project, Artline Kitchens can offer specialist support and a quality product, no matter the size of the task…
Clients can feel confident in knowing that the project management is dedicated to monitoring quality control for each step of the way.
There has never been a residential project that is too big for Artline Kitchens. We have the experience and the technology to provide.
To find out more about our residential kitchen solutions call 1800 827 854 or use the enquiry form.