Artline Kitchens is a true specialist in kitchen cabinets.
Commercial Kitchen Solutions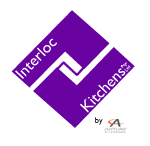 Interloc Kitchens offers commercial modular kitchen solutions. Interloc Kitchens provides flexible and quality budget kitchen solutions for the commercial sector and has established a reputation for premium quality workmanship and innovative design within the commercial industry at a cost effective price.
At Interloc Kitchens we have built our reputation on providing products that end users want and that business can viably market. All of our range is designed to appeal to the discerning Australian household whilst still maintaining all the sales and back end support that really positively contributes to the reputation of your business
To find out more about our commercial kitchen solutions call 1800 827 854 or use the enquiry form.